Best Black Friday Fitness Deals
Fitness equipment may not be the first thing you think to buy on Black Friday, Small Business Saturday or Cyber Monday but I've seen some great deals I wanted to share with you! These are all products I use and love or that come recommended from clients/friends.
TRX: this is my MOST used piece of equipment (yes more so than the barbell) and I love how versatile it is! It's 30% off direct from TRX and I've seen some great bundle deals on Amazon. I haven't tried their weights or bands so I can't speak to those, but my suspension system has held up to almost daily use with clients for the last 4 years with zero problems!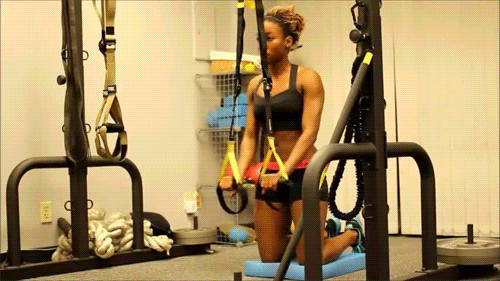 Bala: I love my Bala Bangles, beam and ring! You can save up to 30% off depending on purchase amount. They just came out with a new heavier 25lb beam and it's a great barbell alternative & compact enough for home workouts! I have pretty thick ankles/wrists and find that the bangles have a lot of stretch in them. These aren't your grandma's ankle weights.
Bowflex Select Tech Dumbbells: If you're looking to expand your home gym and don't have a ton of space these dumbbells are hands down the BEST option. You can adjust from 5lbs to 52.5 pounds with a simple turn of the dial. They are an investment but compared to purchasing equivalent dumbbells at every weight you will save a lot of $$$. One thing to note, they are a bit bulkier than traditional dumbbells and if you're very small-framed or have small hands you may have a harder time with them. It's taken me a few months to adjust to them and but do find myself reaching for them for leg exercises more than upperbody exercises.
Inspire FT-1 Cable Machine: This has been a game changer for my home gym! It doesn't take up a ton of space and has a huge variety of accessories and exercises. It's a bit of an investment not a "smart" option (like the Tonal) but they do have an app subscription available. I went with this over the nordic track cable machine & tonal because I didn't want to pay for a monthly subscription.
Apple Watch: I've seen lots of deals from various retailers! I've had mine for over 2 years and love it for tracking steps, resting heart rate and it unlocks your iphone (a must with mask wearing).
Powerbeats headphones: I use these to teach virtual classes, walk, bike, spin etc. They hold up to daily use and I love the over the ear style. They also come in a true wireless style if you're looking for an alternative to AirPods!
Superfit Hero: This small business goes above and beyond when it comes to product quality, inclusive sizing, and showcasing diversity. Through Monday you can buy 2 pieces and get one free! I love their leggings (with pockets!). Currently Sizes L - 7XL.
(not Superfit hero)
and lastly a HUGE deal on my weekly booty bootcamp class. Drop in classes are now as low as $7.50 each when you buy a pack of 10 classes for $75. The 5 class pack is still $40, you have 3 months to use the 5 class pack and 6 months to use the 10 class pack. Classes are every Thursday at 5:30p PST / 8:30p EST with more classes being added in 2022.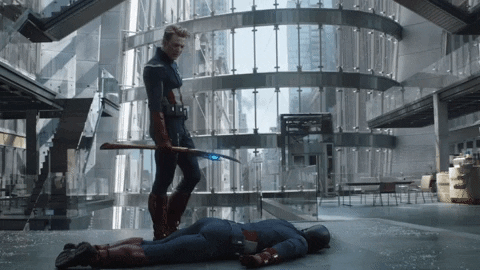 Happy Shopping!!
xoxo,
Briana