Ok, besties! Today's Black Widow Inspired Workout is a mix of kickboxing & some of my favorite Booty Bootcamp moves to workout your legs, glutes, core, shoulders & arms.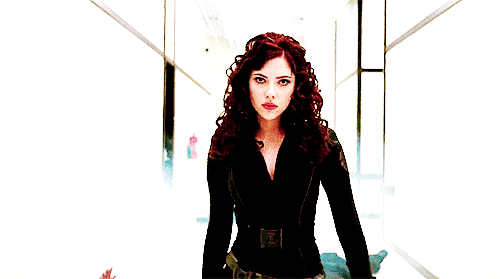 This workout is inspired by the new Black Widow Movie and the (in my opinion) iconic line in Ironman 2 when John Favreau asks Scarlett Johansson's character if she works out, "you know Taebo, booty Bootcamp, crunch, something like that" and she proceeds to lay him flat out lol. Check it out here!
Black Widow is out TODAY on Disney+ and in theaters! I'm so excited ScarJo is finally getting the main character Marvel story she deserves! Have you already seen the movie? I'll be streaming it tonight and probably heading to theaters to see it on the big screen!
Now back to the workout!
Type: A mix of high-intensity kickboxing punches & booty building kicks!
Length: Just about 40 minutes with warmup & cool down
Equipment: A mat is helpful and you can add ankle weights or small hand weights to up the intensity.
What to Expect: We'll be doing 9, 3-minute rounds with :20 seconds of work followed by :10 seconds of rest, with :30 seconds of rest between rounds. Modifications Up & Down are given! It's fast-paced, but modifications are given and you can pause at any time if you need more rest. Follow along with me & let's kick it like ScarJo!!
Circuit 1: Jab, Jab, Cross, Kick
Circuit 2: Squat & alternating kick
Circuit 3: Jab, Jab, Hook, Kick
Circuit 4: Deadlift & Back kick
Circuit 5: Uppercut, Cross, Hook
Circuit 6: Reverse Lunge & Kick
Circuit 7: Bird Dog or Bear Plank Taps
Circuit 8: Russian Twist & Punch
Circuit 9: Punch & Sprawl
If you enjoyed this workout be sure to Subscribe, Like & Share!! Thanks for joining me!
xoxo,
Briana
DISCLAIMER This is my personal workout and may not be suited for you. It is strongly recommended that you consult with your physician before beginning this or any exercise program. By engaging in this exercise or exercise program, you agree that you do so at your own risk.